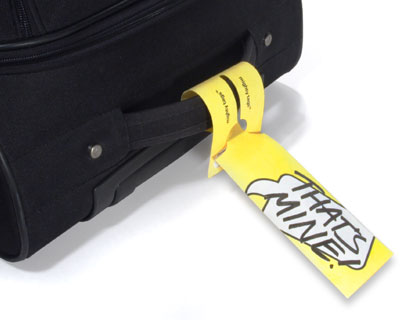 When picking up your luggage off of the carousel, are you tired of telling other first-class passengers, "That's mine, not yours!" Now, your black bags can stand out from the crowd by using super strong, eco-friendly Mighty Tags™.
Mighty Tags™ are made of a micro fiber called Tyvek™, which has thousands of fine plastic fibers in random patterns making it nearly impossible to tear. The tags are 100% recyclable, and 25% of their composition comes from recycled milk and water containers. Also, they are printed with SGS Certified Environmentally Friendly Ink.
Don't even think about going on your next trip without Mighty Tags™. Click here to order your set of 10 today.