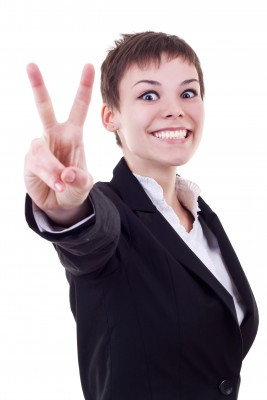 Do you ever dream about saying an enthusiastic "Peace Out" to your employer because you are tired of the rat race? I became a rat race rebel (RRR) in 2003, and I have never looked back. Like most savionaires, I hated the rat race of corporate America and wanted to work from home. The key to becoming a successful RRR is to generate income from multiple streams. However, it is not easy finding jobs that you can do from home. Luckily, Rat Race Rebellion has made the process easier.
Rat Race Rebellion is the best source of legitimate work-at-home jobs on the internet. It offers over 2 dozen categories of jobs, and Christine Durst and Michael Haaren screen every job that they list on their site. Whether you are looking for leads as a Consultant or Phone Sex Operator, Writer or Editor, or Educator or Engineer, it doesn't matter because there is literally something for everyone. Cross that rat race finish line today!
Thema's Tip: Sign up for the free list of jobs from Rat Race Rebellion delivered to your inbox daily.