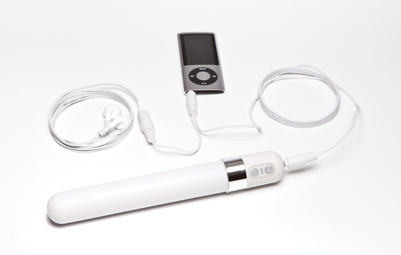 Men constantly ask me for gift-giving suggestions. Men, women love receiving gifts the most when it is not a special occasion because it is less obligatory. Forget about surprising your sweetie with the new iPad Mini® that is arriving on the scene next month. Instead, buy a naughty gift for your honey: OhMiBod.
Who doesn't love intense vibrations, whether they are coming from musical rhythms or body rhythms? OhMiBod, a sleek, sophisticated vibrator, syncs with her iPod®, which causes it to vibrate to the beat and rhythm of her music while she listens and coordinates her sheet of music.
Mistress Susan is a Phone Sex Operator and heroine in Savionaire's phone sex mystery series. Email your sex-related questions, tips, or comments to askmistresssusan@gmail.com. Put "Ask Mistress Susan" on the subject line. Read the disclaimer in the right column under the Ask Mistress Susan section.