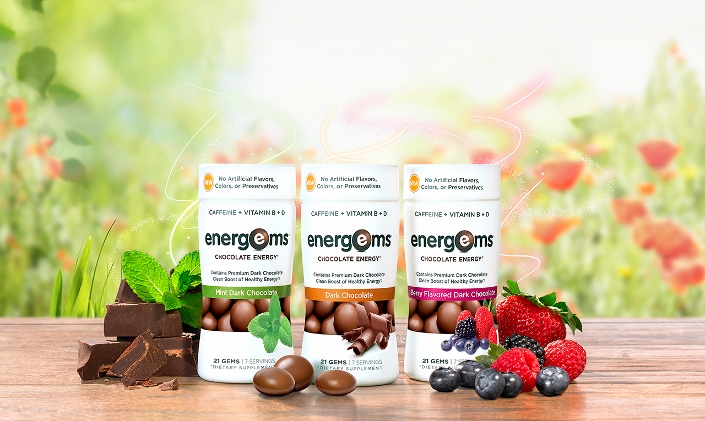 I love espressos, but they are not convenient when I need an on-the-go pick-me-up. Enter Energems! A serving of Energems contains the perfect combination of 133mg caffeine, and Vitamins B and D. They come in 3 flavors: Berry, Dark (my favorite) and Mint. These sweet boosters are very portable — throw them in your purse or messenger bag — and they contain no artificial colors, flavors or preservatives. Buy Energems now at Amazon (please use this specific link when ordering) and at other stores.
Contest: 3 lucky subscribers will win a bottle of Energems. To qualify, you must live in the Lower 48, follow Energems and MistressSusanTV, share this post and be an e-newsletter subscriber. To enter, leave a comment stating when you most need an energy boost. The deadline to enter is March 15th. The winners will be announced on March 20th.
Susan's Secret: The best energy booster is living a healthy lifestyle.
Energems were provided to me to test and offer a truthful review.