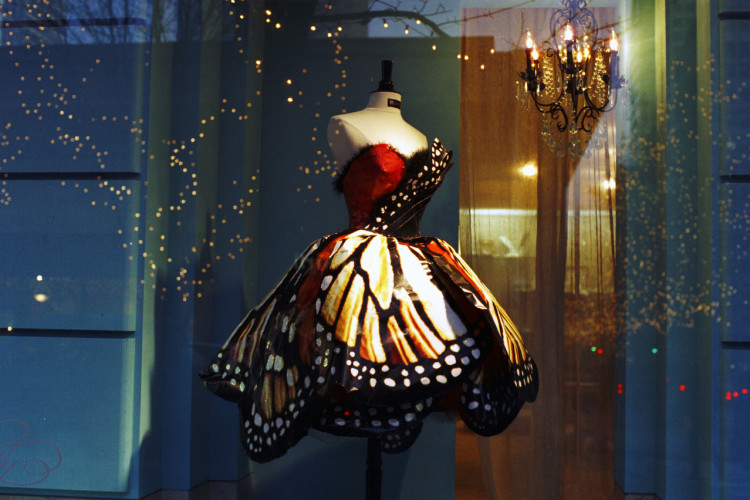 By Regina Due, Fashion Editor-at-Large
We watch as celebrities walk down the red carpet in floral appliques and Swarovski encrusted corsets. We are plunged in a dream with every new collection as models strut down the runway in dramatic and unattainable couture dresses, and we skip buying that $4,000 dress for a much cheaper version of it because we cannot afford to spend our whole salary on one shirt.
For many of us, very high-end designer fashion will always be something that makes us dream but not something we will ever personally own. The world of very high fashion is exclusive and it exudes glamour, richness, extravagance and success, but there is more to this niche in the fashion world. There lies, behind all the shine, an industry that has its own limitations as the following lesser known details will reveal.
Haute couture is almost never worn
You would think that rich women with unlimited budgets would be buying many of the haute couture dresses coming down the runway, but in fact, very rarely is haute couture worn. Celebrities are sometimes fortunate in being given the opportunity to don one of these unique dresses for a special night, but most haute couture stays in the studio.
Designers are not trendsetters
With so much vision in their shows and an ability to create such incredible designs, you would assume that designers are the ones determining the fashion trends for us, but the truth is high fashion magazine editors are the ones who come up with the trends. This process is done by the editors looking at what the designers have come up with and then extracting trends from everything they see.
A designer cannot decide to become a couturier
Did you know that Maison Valentino is not an official couture house? Despite how incredible the clothing is and how revered this fashion house is, Valentino has never been certified as a couture house by the Chambre Syndicale de la Haute Couture. There is a whole process to being accredited as a haute couture designer, and the fate of your fashion house, if that is the career you are pursuing, lies in the hands of the Chambre.
The designers are not as hands on as you may think
If you think that Givenchy's Riccardo Tisci has himself sewn that pearl encrusted dress and Balmain's Olivier Rousteing has worked on his elaborate collection firsthand, then think again. The main job of the designer behind the name of the label is to oversee the vision of the collection. Being a leader and giving direction to the workers on how a dress should fall and every last excruciating detail that designers go through is what they actually do.
Like us, designers also follow trends
They may determine the trends delineated by the magazine editors, but designers themselves must wait to see what the trends in the world of fabrics are because fabrics are what will determine their collection. In lieu of this, fabric designers work one season ahead of designers so that the latter will have choices that will inspire the dreamy collections we watch coming down the runway.
Regina Due: Fashion aficionado Regina empowers women through her writing and fashion tips. If she's not writing or walking her dog, you can catch her surfing the web for what's new at Ginger & Smart.