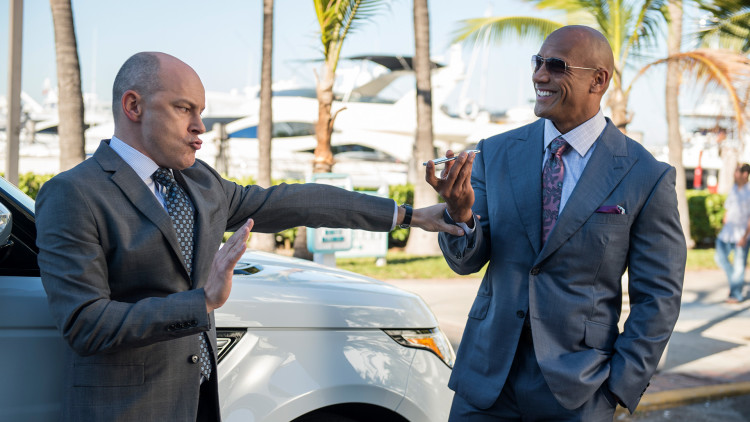 Football season is in high gear, so get your football fix by ordering HBO's Ballers: The Complete Second Season in Digital HD. The hit show stars Dwayne Johnson as ex-superstar Spencer Strasmore, who has reinvented himself as a financial manager for today's players in sun-soaked Miami.
In Season 2 of Ballers, which features 10 episodes, things are getting more competitive and complicated for Spencer. As the lines between professional and personal blur in his pursuit of lasting success and glory, he must face demons from the past when he goes head-to-head with the biggest business manager on the scene.
Review: 4 Buckets of Popcorn. HBO's Ballers is a companion to the football season. What I like most about the show is it gives an insider's look to life during the off season and after careers have ended.
4 buckets of popcorn – buy it ASAP
3 buckets of popcorn – rent it
2 buckets of popcorn – wait for it to go on sale at a bargain price
1 buckets of popcorn – borrow it from a friend or library
0 buckets of popcorn – don't waste your time