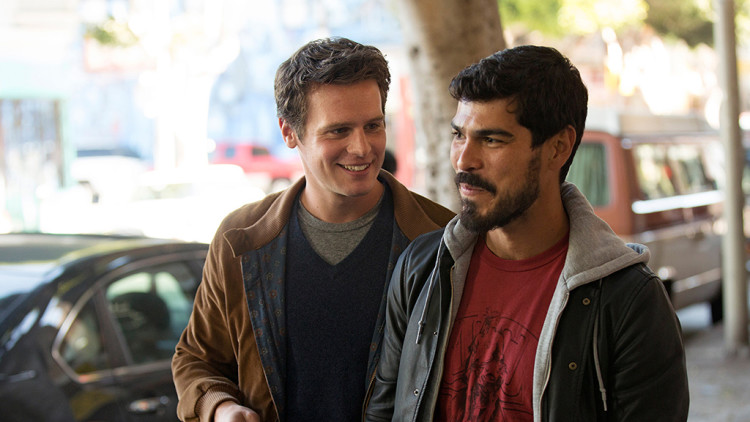 HBO's Looking looks into the relationships and business lives of three gay San Franciscans: Patrick (Jonathan Groff), a video game designer; Agustin (Frankie J. Alvarez), an aspiring artist; and Dom (Murray Bartlett), a restaurateur in the making. The audience gets a chance to ride along as Dom faces 40 without having accomplished his main dream of owning a restaurant and Agustin contemplates whether a monogamous relationship is better than an open relationship. The biggest decision viewers will have to make is whether to root for Patrick to choose his boss Kevin or hair stylist Richie as his lover.
Review: 4 Buckets of Popcorn. At first, I didn't expect too much out of Looking: The Complete Series and Movie (Blu-ray and DVD plus Digital) because I felt it would be full of played out gay clichés. I changed my mind after watching the first episode. This show does an excellent job of using universal themes. For example, feeling anxious about contracting HIV after not using a condom or getting bodily fluids in your eye applies to both straight and gay people. Infidelity, ageism and lifetime dreams are other themes that know no sexual orientation.
Looking: The Complete Series and Movie contains both seasons of the HBO series, plus a movie that serves as a perfect series wrap-up.
4 buckets of popcorn – buy it ASAP
3 buckets of popcorn – rent it
2 buckets of popcorn – wait for it to go on sale at a bargain price
1 buckets of popcorn – borrow it from a friend or library
0 buckets of popcorn – don't waste your time
Mistress Susan Secret Tip: Buy the limited edition biography of Looking, which includes set drawings, behind the scenes photos, insights into the series and interviews.