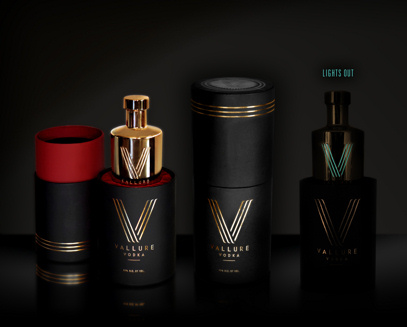 Not all premium vodka is the same. Only one stands out as the gold standard of vodka. Vallure Vodka is an ageless spirit with a perfect taste, a century in the making. Each bottle is cased in 24 karat gold and contains a drink that is worth its weight in gold. This German vodka is produced in a 100-year-old distillery and from an age-old secret recipe, which includes a multi-level distillation followed by a triple gold-filtering process.
The bottle is crafted with the integrity of high-end jewelry, and every 750mL of vodka is represented by a gold bottle. It is packaged in a two-part black shell with a red velvet interior, which fits firmly around the bottle and is secured by the golden Vallure seal.
Thema's Tip: Try the Gold Standard cocktail: One part Vallure Vodka and one part Armand de Brignac poured into a flute.