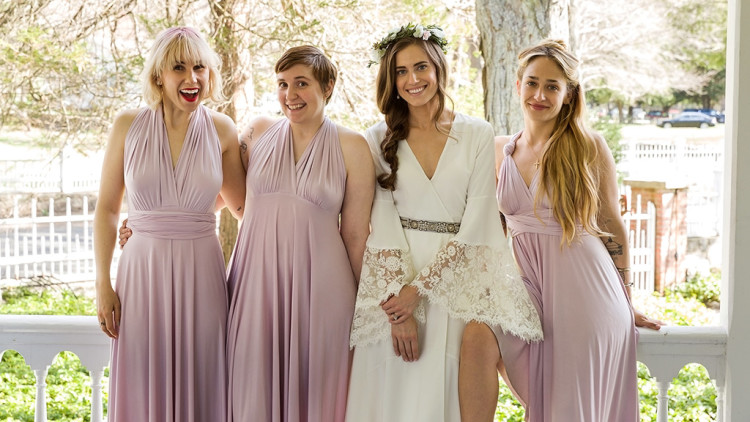 I watched the pilot of HBO's Girls, and my first impression was it was a younger Sex and the City but more realistic. Now, almost five years later, the show is ending. Before the final season begins Feb. 12, catch up on season 5, which is now out on Blu-ray and DVD plus Digital. Follow the adventures of  Hannah (Lena Dunham), Marnie (Allison Williams), Jessa (Jemima Kirke) and Shoshanna (Zosia Mamet) as they navigate through friendships, relationships and career ambitions.
Review: 3.5 Buckets of Popcorn. What I like most about Girls is its honesty. It portrays a realistic view of what life is like for professional millenials in New York City. Adam Driver is the show-stealer because his character's blandness complements Dunham's character's neurotic behavior. The drawback to the show is its lack of diversity. NYC is America's most diverse city, but you wouldn't know that from watching the show.
4 buckets of popcorn – buy it ASAP
3 buckets of popcorn – rent it
2 buckets of popcorn – wait for it to go on sale at a bargain price
1 buckets of popcorn – borrow it from a friend or library
0 buckets of popcorn – don't waste your time
Mistress Susan Secret Tip: Would you like a chance to win HBO's Girls on DVD plus Digital? To enter the giveaway, you must follow Mistress Susan TV on Twitter, leave a comment discussing who your favorite character is and subscribe to the e-newsletter. Entries must be received by Tues., Jan. 10.