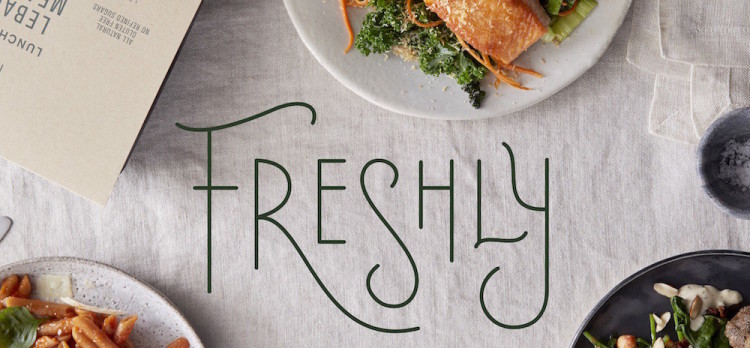 My first Freshly order finally arrived and I was ready to try my 6 dishes: turkey with quinoa stuffing, jerk chicken with salsa and rice, peach balsamic pork chops with carrots and broccolini, steak with potato hash and spinach, spaghetti squash and meatballs, and meatloaf with potatoes and spinach.
I grabbed the spaghetti entrée and looked on the back to see how long it would take to bake it. To my horror, there were only directions for microwave cooking and a special notation about not putting the meal in the oven. I am not sure why the meals don't come in containers that can be placed in both the oven and microwave.
I stopped using a microwave in 2012 because of health reasons, replacing it with steam and oven cooking.
I contacted Freshly on Twitter and the rep stated that she would email the instructions for oven cooking to me and the new package sleeves will state the instructions for oven use. However, I was able to find them on its website.
Place the item in an oven-safe dish and cover the top in tin foil. Heat the oven to 325 degrees (300 if you're using a convection oven).
Breakfast: heat for 4 minutes, stir once, and place back in oven for 2 minutes
Lunch: heat for 8 minutes, stir once, place back in the oven for 2 minutes
Dinner: heat for 8 minutes, stir once, place back in the oven for 2 minutes
Mistress Susan Secret Tip: If you don't know whether you will like a meal delivery service, then sign up for a free or discounted trial.