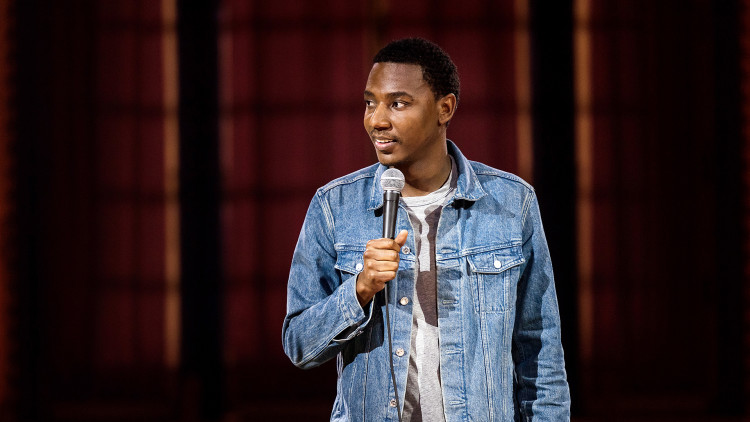 HBO's Jerrod Carmichael: 8 is available on digital HD download.  His stand-up act was taped live at the Masonic Hall in New York City. Carmichael touches on a lot of controversial topics, including abortion and race relations.
Review: 4 Buckets of Popcorn. Jerrod Carmichael: 8 is the kind of comedy special that makes you think. Even though I had never heard of Carmichael before watching his special, what I like most about him is he is a thinking man. I don't like comedians who feel that the only way to get their audience to engage is to curse up a storm. Carmicheal engages his audience by saying things most people are afraid to say because of political correctness.
4 buckets of popcorn – buy it ASAP
3 buckets of popcorn – rent it
2 buckets of popcorn – wait for it to go on sale at a bargain price
1 buckets of popcorn – borrow it from a friend or library
0 buckets of popcorn – don't waste your time
Mistress Susan Secret Tip: Don't forget to enter to win a digital copy of Jerrod Carmichael: 8. To enter the giveaway, you must follow Mistress Susan TV on Twitter, leave a comment discussing what you like most about Carmichael's comedic delivery, and subscribe to the e-newsletter. Entries must be received by Fri., June 16.