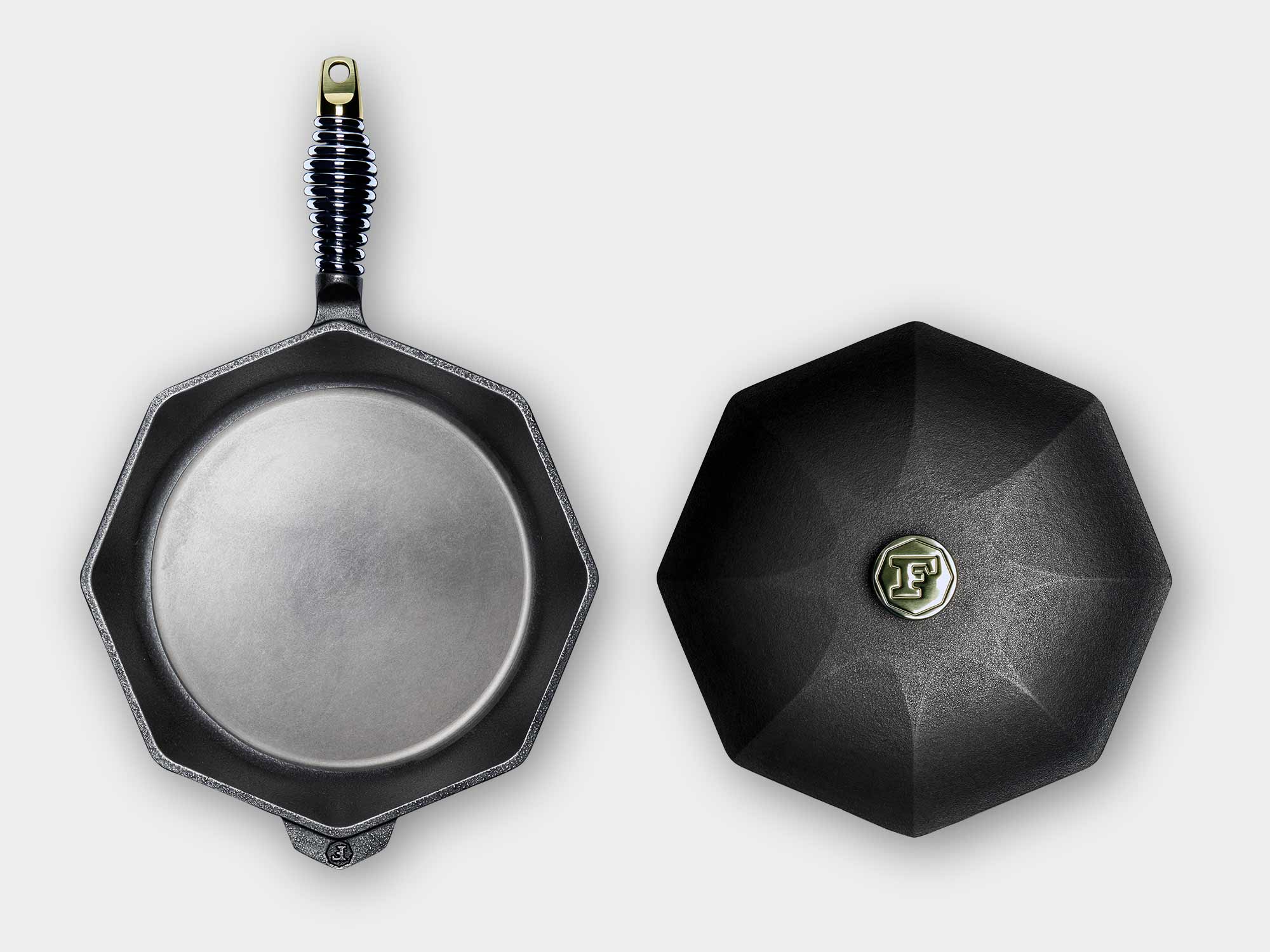 I love cast iron cookware! Who wouldn't want to own a Griswold? Even though nothing can beat vintage cast iron, I decided to try modern cast iron. I came across Finex, and what caught my attention was the smooth finish of the cookware's cooking surface. Sold!
I ordered the 10″ skillet with a lid for $200. While I waited for it to arrive, I wondered if the price tag was a marketing gimmick or justified.
Verdict: I love it! The unique design is a quick way to identify the Finex brand. The surface is really smooth, but I wasn't sure how it would hold up during cooking. Of course, my first test food was an egg. I had absolutely no problem with the egg sticking; it glided across the skillet' surface. Sold!
Drawbacks: There is one thing I don't care for: the handle. I understand trying to be different with using a distinct handle, but it is very awkward to handle (excuse the pun). If you are a man or a woman with big hands, you could handle the handle. However, if you have small hands, like most women, it is not a comfortable skillet to handle.
The handle is supposed to stay cool with short cooking orders, but mine felt too warm to handle without a mitt or kitchen towel when I cooked my egg.
Even though I don't care for the handle, I still believe that Finex produces quality cast iron skillets that are worth $200.
Mistress Susan Secret Tip: I am all about bargains, so watch out for discounts on Finex's site, especially when you subscribe to its newsletter.