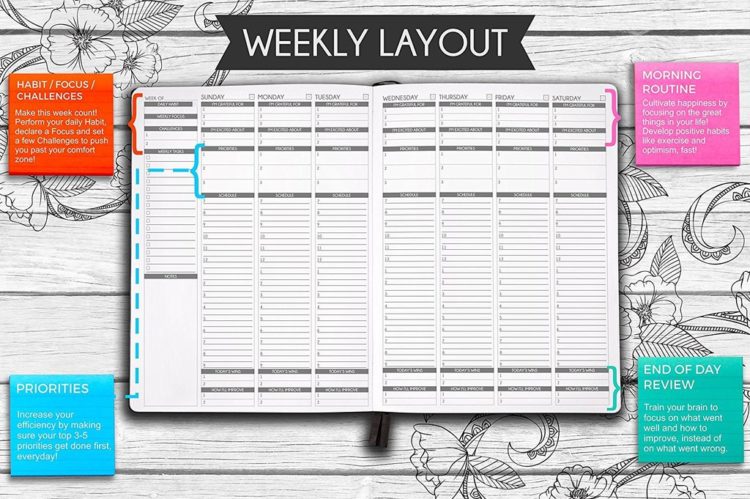 Planner. Adult coloring book. Gratitude journal. Getting Things Done notebook. I cannot function daily without my four main resources, but it's definitely a hassle keeping up with four books. Panda Planner must have felt my pain because they offer the Panda Planner Color, an all-in-one planner, adult coloring book, gratitude journal and work-life management notebook.
Pros: You cannot go wrong with condensing four books into one, especially when it is made out of eco-friendly materials. The generous 8.5″ X 11″ size is perfect for handling a lot of material.
Suggestions: I am old school, so I like coloring with crayons instead of colored pencils. The planner's coloring options are suited for pencils. Also, I use the Cornell Note-taking System, so it would be a plus if the next version of the planner included it.
The Panda Planner Color is now my go-to planner. Order your copy today.
Mistress Susan Secret Tip: It's the holiday season! If you are looking for a gift for the entrepreneur/ultimate professional in your life, the $26 Panda Planner Color is it.
Disclosure: I have been given the Panda Planner Color as part of a product review. Although the product was a gift, all opinions in this review remain my own and I was in no way influenced by the company. Mistress Susan TV prides itself on providing honest reviews, which is why an area for improvements is listed for each product.