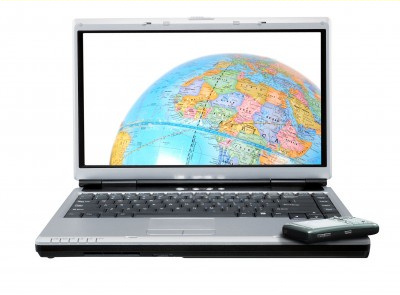 Savion (sah-vee-ôn) is a forward-thinking term, which combines the French words savoir and avion. Literally, savion means to know an airplane. To the international social set, it translates to a whip of luxury lesisure or on-the-go luxury leisure. A savionaire is one who celebrates this whip of luxury leisure lifestyle. Savionaire/Mistress Susan TV is a Top 20 Luxury Blog and exclusive e-newsletter, which is published only on Thursdays to adhere to the savionaire's ultramobile luxury lifestyle. It is the ultimate source for savionaires who stay in the know while on the go concerning the latest luxury must-have products and must-do services. However, savionaires understand that conspicuous consumption and overindulgence are out, and simple and practical luxury is in. Mistress Susan TV is unique because it is specifically for the multi-cultural Generation X crowd who lives a whip of luxury lifestyle. There are 2 editions: Mistress Susan TV and Mistress Susan TV LGBT.
Savvy, stylish and sophisticated savionaires celebrate a whip of luxury by following the Six Tenets. Celebrating the on-the-go luxury lifestyle includes six major areas: fashion, finance, first-class travel, fitness, fun entertainment, and fine living.
Mistress Susan TV, a luxury lifestyle company, was founded in 1995 because the issues affecting refined Generation Xers were not being properly addressed. A savionaire is an on-the-go Generation Xer who has a discerning taste for luxury.
Mistress Susan Anne Masters is the Publisher and Editor. As a former NYC trainer for a Fortune 40 company, she is always the polished traveler and making the scene, constantly traveling with her Alzer 80 to many happening cities: L.A., Montreal, New York City, the Hamptons, San Francisco, South Beach, Vegas, and West Palm Beach. Since 1995, Mistress Susan has been a Certified Personal Trainer. She is also a Fashion Stylist and Dresser (even doing a Carolina Herrera show), which has kept her as a regular fixture on the fashion scene. Regarding organic beauty and grooming products, there is no expert more in the know than Mistress Susan. As a high-end bartender, she also has the right palate for premium spirits. Also, when fully entrenched in the world of entertainment, she is never lacking in any social graces or financial sense. To round things out, Mistress Susan has made several guest radio and tv appearances to keep those in the know while on the go. On December 20, 2011, she was interviewed on the Kennedy in the Morning Show. She was quoted in the October 19, 2012 Forbes article "The Best-Paying Jobs You Can Do From Anywhere."  On February 7, 2015, she was a guest on the "Sexy Secrets" episode of TLC's All About Sex.
Mistress Susan TV includes: Mistress Susan TV Blog and E-mail Newsletter, Mistress Susan Radio Show, Mistress Susan Luxury Digital TV Channel, Mistress Susan Mysteries, Mistress Susan Stationery, Mistress Susan Marketing (House Party/Campaign Promotions), and 4S – Susan's Saturday Soirées at Seven.
Pack your bags because Mistress Susan is on the scene, and she is about to take you on a first-class trip to A Whip of Luxury!

Sign Up To Receive Our Free E-Newsletter
Request an exclusive subscription to Mistress Susan TV or Mistress Susan TV LGBT for a whip of luxury. Savionaire/Mistress Susan TV was voted one of the Top 20 Luxury Blogs by Pursuitist. You will receive the e-newsletter every Friday in your inbox. Mistress Susan TV has 5,000 national and international subscribers living a whip of luxury lifestyle.