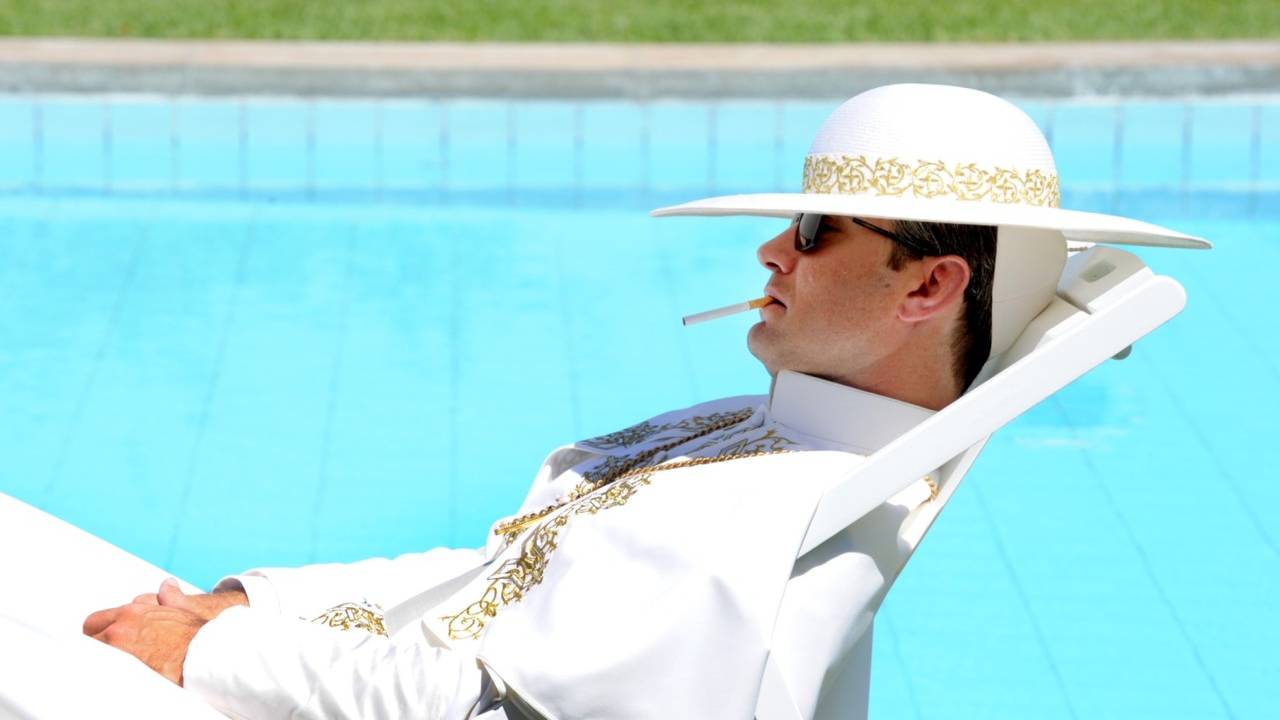 HBO's The Young Pope is a ten-episode limited series that tells the fictional story of Lenny Belardo, a.k.a. Pius XIII, the first-ever American Pope and the youngest elected by the College of Cardinals. Vatican elders expect the new Pope to fall in line and follow the program, but Pius XIII, a mysterious and complicated man, decides to play by his own rules.
Review: 4 Buckets of Popcorn.  The Young Pope is for intellectuals, which I love because too many shows dumb down the writing. It is not a fast-paced show, so you are going to have to be patient as the storyline progresses. Jude Law's performance is surprising because when I first heard that he was cast to play the Pope, I didn't think he could pull it off. The fact that he wouldn't be the ideal man to play the Pope makes his performance great. The arrogance Law's character embodies makes the viewer understand that from the first episode, the Young Pope is going to do things his way and take no prisoners along the way.
The series is currently available on digital download and will be available on Blu-ray and DVD June 6th.
4 buckets of popcorn – buy it ASAP
3 buckets of popcorn – rent it
2 buckets of popcorn – wait for it to go on sale at a bargain price
1 buckets of popcorn – borrow it from a friend or library
0 buckets of popcorn – don't waste your time
Mistress Susan Secret Tip: Don't forget to enter to win a digital copy of The Young Pope. To enter the giveaway, you must follow Mistress Susan TV on Twitter, leave a comment discussing the advantages of a young pope and subscribe to the e-newsletter. Entries must be received by Fri., June 16.